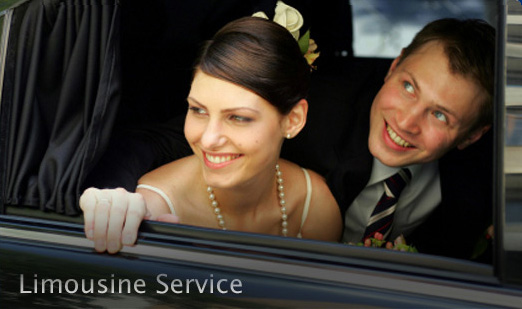 Limousines - New York City Limousine Service
There's no better way to enjoy a special evening than with Dial 7's New York limousine service. Dial 7 is your number one choice for limousine service in the New York area. We provide the highest quality of transportation for weddings, proms, airport travel, business trips and any other occasion. With over thirty years of experience in the limousine industry, we pride ourselves on our professional and courteous New York limo services, getting our clients to their destinations safely and in style.
Whether you're going to a Broadway show or to a sporting event at Madison Square Garden, Dial 7 is the best choice for limo service in New York and the Tri-State area. Our limousines come in eight and ten passenger models. We provide mini-bars in select vehicles and offer champagne upon request (for an additional charge). Our stretch Hummer limo, accommodating 18-20 passengers, is perfect for larger parties.
Our limousine services in New York come with amenities that include A/C, tinted windows, ice bins, glasses and flutes, CD sound system, TV & DVD and a cabin partition.
Please call us at (212) 777-7777. We have drivers available 24 hours a day for limousine services in Manhattan, Brooklyn, Queens, the Bronx and anywhere else in the Tri-State area.
Vehicle

From
LaGuardia Airport

To
LaGuardia Airport
From
JFK Airport
To
JFK Airport
From Newark Airport
To
Newark Airport
Limousine (8 Pass)
$172
$148
$212
$182
$206
$178
Limousine (10 Pass)
$194
$172
$242
$210
$236
$208
Luxury Sedan
$36
$38
$51
$53
$51
$53
SUV
$125
$110
$150
$135
$150
$135
Van (13 Pass)
$160
$138
$206
$176
$206
$174
Stretch SUV
$400
$400
$400
$400
$400
$400
Party Bus
$400
$400
$400
$400
$400
$400
*Rates do not include tolls, gratuity, waiting time, parking or additional stops.
*For pickups in Manhattan, add $5.00 between 2:45 pm - 7:00 pm.
*Prices subject to change without prior notice and may be higher during holidays.


Vehicles
Limousine
(8-10 passengers 3 Luggage)

For proms, weddings, graduations or just special nights on the town, we can customize a package that will exceed the needs of even the most discerning customer. The stretch limousine comes in eight and ten passenger models and can accommodate up to three large pieces of luggage. Amenities include A/C, tinted windows, ice bins, glasses and flutes, CD sound system, TV, DVD and a cabin partition.

Luxury Sedan
(4 passengers 3 Luggage)

Our "Luxury Sedan" is discreet yet elegant and provides comfortable, spacious town car service in New York City. It is the perfect vehicle choice for executive travel or evening outings accommodating one to four passengers with three standard size pieces of luggage. Dial 7's town car service in NYC is a luxurious way to travel through town.

SUV
(6 passengers 8 Luggage)

Our SUVs are perfect for airport or executive travel. Enjoy the perfect blend of comfort, style and safety with seating for six passengers and luggage capacity of up to eight pieces. Amenities include A/C, tinted windows and a CD sound system.

Van
(13 passengers 0-10 Luggage)

Our vans are ideal for corporate parties, wedding events and group outings. With removable seating options, we can accommodate up to thirteen people without luggage or ten passengers with luggage. This also makes for the perfect vehicle for thickset airport trips or shuttle duty between sites. Amenities include A/C, tinted windows and CD sound system.

Stetch SUV
(14 passengers 0 Luggage)

Ideal for large group outings, our stretch Hummers in New York can accommodate 18-20 passengers. Amenities include A/C, tinted windows, CD sound system, TV, DVD and wet bar.

Please call to book

Party Bus
(24 passengers 0 Luggage)

A very popular option for group outings is renting a party bus in NYC. Our New York party bus is perfect for even the largest groups. Our 24-30 passenger limo party bus in New York comes equipped with a CD sound system, TV, DVD and wet bar.

Please call to book